Villa Vintana is one of the first guest houses on Nosy Be that meets the maximum of eco-construction rules and has been designed to be sustainable in its use and management.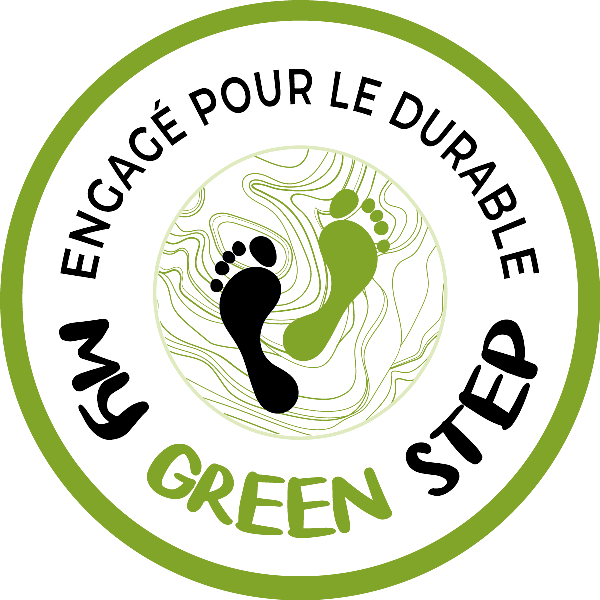 Even before the opening of the doors of the villa, we committed to "My Green Step", a support program towards the responsible & sustainable development of the Malagasy hotel and catering industry.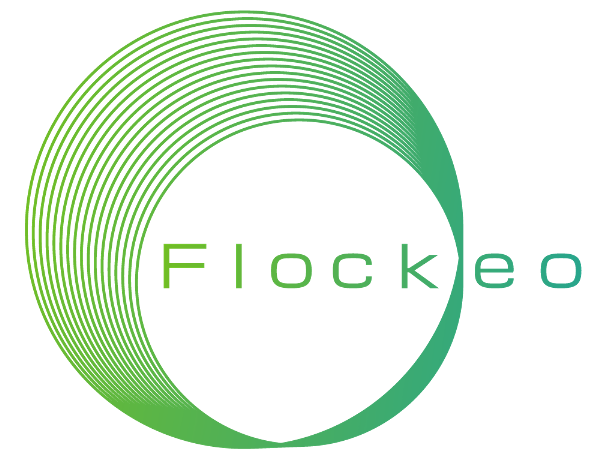 We are also a member of the Flockeo network, a web portal that connects travelers wishing to travel the world in a sustainable and responsible way with tourism providers who share the same values.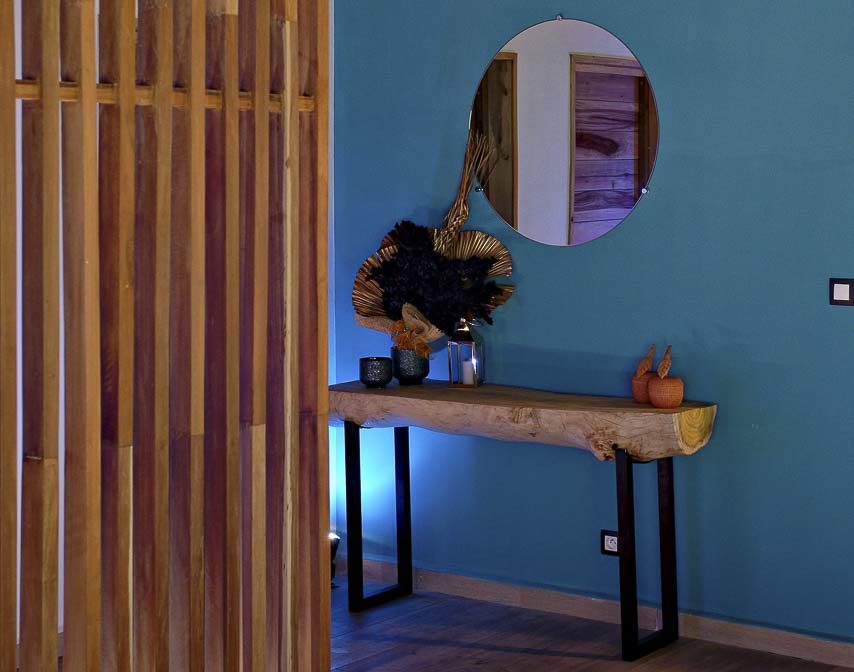 In order to reuse and enhance local products, some of the villa's furniture, such as storage shelves or decorative elements, comes from the used wood on the site during construction. Part of the kitchen utensils and decoration comes from natural and local products such as water hyacinths, sea rush, raffia or terracotta and the recycling of cans and others.
The villa is hybrid energy, it is 90% autonomous in solar energy. During the day, as far as possible, most of the needs are provided by the solar panels. During the night, the lighting and power supply of the sockets are provided by the batteries while the big needs such as water heaters and air conditioning are powered with local supply network to ensure maximum comfort.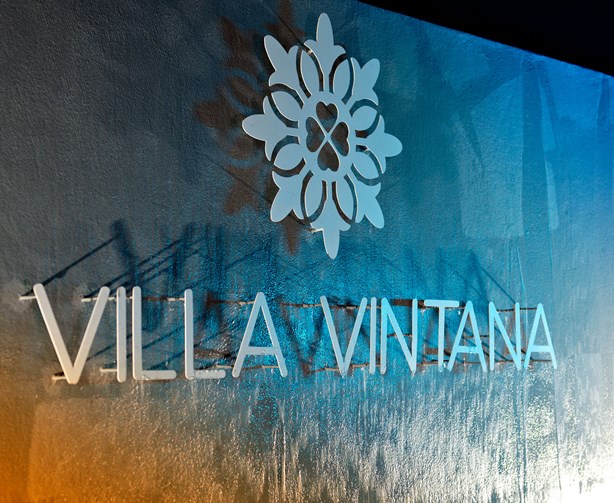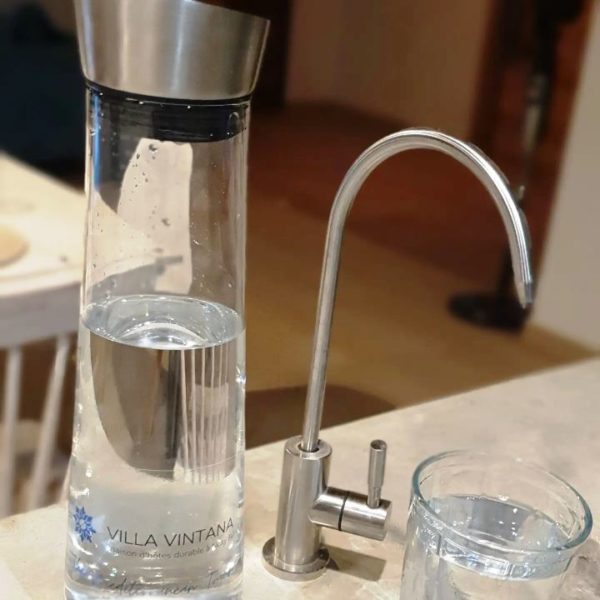 Rainwater from the house are collected in a 10,000-liter tank installed in the garden. Rescued by the city's water network in case of insufficient rainfall. The water passes through a second tank of 1000 liters, to be filtered by a system composed of three filters (large particle, carbon and UV) before introducing into the house. The tap water used throughout the house, including showers and kitchens, is thus clean and sterilised.
For drinking water, an additional filtration by reverse osmosis is installed in the kitchen within the living room allowing you to benefit from drinking and remineralized water. We put at your disposal reusable glass bottles to further reduce plastic waste.
The treatment of used water is done with natural filtering to be reusable for the garden and vegetable garden. Some of the stored rainwater is also used for the garden.
Kitchen & Vegetable Garden
For the catering, the villa has its own vegetable garden whose ground is enriched by the compost which come from wet waste of the kitchen. Bulk purchases, recyclable packaging use and the sorting of waste are some of the must-have criterias in the kitchen of a sustainable home.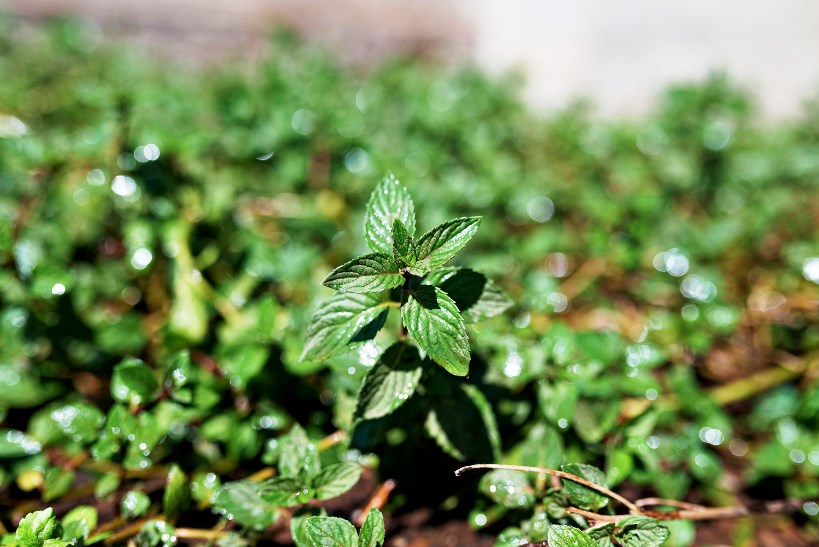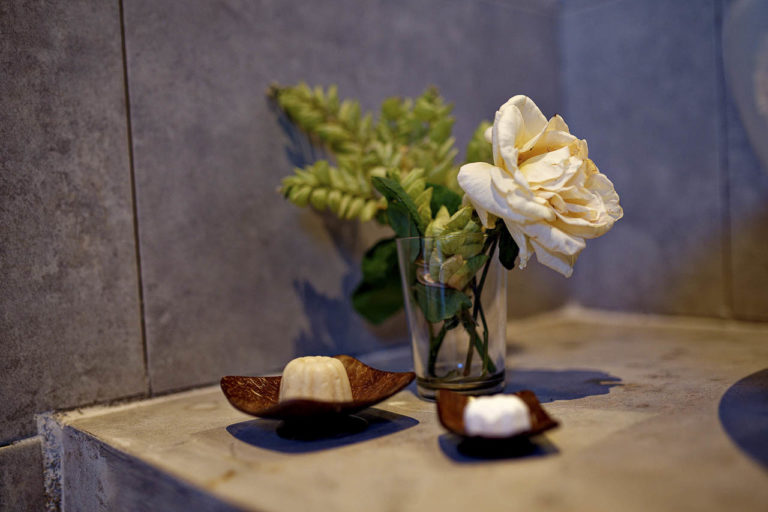 We work with the local startup Tsenaow for the supply of natural, eco-friendly and reusable hygiene items (soaps, shampoos, toothpastes, washable wipes),
Finally, All of our team had the opportunity to follow a training on eco-gestures in hotel, and apply them on a daily basis for an ever more sustainable management of the villa.